Last updated on 16 june 2022 by CellSpyAustralia
According to Statista, in 2020, there were around 79 thousand marriages registered in Australia, decreased from the previous year. The total number of marriages has fluctuated slightly since 2013.
All couples go through ups and downs. If you're in a serious relationship, you may have had your suspicions in the past. While placing absolute trust in your partner is important, sometimes, it proves to be impossible. As suspicions grow and grow, you will probably find it harder and harder to believe anything your partner tells you and the relationship can become toxic. If you feel like you need real answers, we're here to help.
We've decided to explain couple trackers, apps that will help you keep tabs on your girlfriend and verify or remove any suspicions that may be brewing. These apps can help to give you peace of mind and will restore the trust that has been lost between you.
Let's take a look at couple tracking apps, how they work, and find out which one is best for you.
What Is a Couple Tracker App?
A couple tracker is an app that allows both partners to follow each other's phone activity in real time. Most of these apps were originally designed for parents who wanted to track their children's phone activity, however, it's easy to use them for your partner as well.
With a lot of these apps, you'll receive tons of data from your partner's phone. Even if certain items have been manually deleted, you should still be able to access them. And the best part is that your partner will never know the app has been used unless you want her to.
What Can a Couple Tracker App Monitor?
So, what kind of information will you be able to access when you use a partner tracking app?
Texts – Have you ever been sitting next to your girlfriend on the sofa as she taps away texting her "friend"? This type of behavior is where lots of suspicions can develop. Partner tracking apps should allow you to monitor your partner's inbound and outbound texts. This way, you can verify whether or not she really was texting who she said she was.
Calls – Couple trackers should also monitor inbound and outbound calls. You'll be able to see a list of every single number that has been called from her phone. Check out the mobile tracker by phone number.
GPS Location – If your girlfriend seems to be going on more and more nights out with the girls, a GPS location tracker will show you exactly where she is going at all times. This way, you can make sure she really is at her friend's house.
Browser History – For many people, seeing browser history can be helpful in alleviating suspicions. You will be able to view all of the websites that have been visited and searches that have been made.
Social Media Platforms – This feature is probably one of the most important. By viewing your partner's social media activity, you'll be able to see private messages on WhatsApp, Instagram, Facebook, and more. If anyone has been sliding into her DM's, you'll know soon enough.
Reasons for Using Couple Tracker Apps
If you're wondering if you should track your partner, here are a few examples of reasons why people choose to use one of these apps.
You are worried about your partner's safety – You may also be concerned about your partner's safety. If your girlfriend likes to go out with friends until the wee hours of the morning, she may be putting herself at risk. By using a partner tracker app, you'll be able to see her location at all times, so you won't have to worry about her safety.
You're worried about who is contacting your partner – You may be worried about someone flirting with your girlfriend over social media or text. Even if your partner isn't reciprocating, having this suspicion can become a toxic element in your relationship if you start to obsess over it. By using a tracker app, you'll be able to find out once and for all if your suspicions are true.
You're worried about who your partner is contacting – You may be concerned about your partner flirting with someone else over the phone. Even if it's a relatively harmless flirty conversation with a colleague or a friend, it will put your mind at ease to know exactly what is being said.
You're worried about an affair – Finally, you might be concerned that your partner is having an affair. A partner tracking app can help you to find out the truth. By tracking your partner's location and messages, you'll discover whether or not she really is going behind your back and seeing someone else.
Dating apps such as Tinder have revolutionized the dating game for a new generation of singles. Making finding dates and future love theoretically easier than ever before, it's no surprise that 'online' has become the most common way for people to meet nowadays.
As detailed in Statista's 'eServices Report 2021 – Dating Services' report: "The global revenue in the dating services market amounts to $8.2 billion in 2021. Most of the revenue is generated in the online dating category. When comparing figures globally, it can be noted that most of the revenue is generated in Europe with $1.8 billion in 2021 and in the U.S., which had a revenue of $1.6 billion in 2021. Revenues in China are the smallest in this comparison with $1.1 billion in 2021.
In terms of users, the Statista Global Consumer Survey reveals that the country with the largest share of singles utilizing this modern matchmaking method is Sweden. Here, 25 percent said they used online dating services. Brazil was close to the top of the ranking with 22 percent. People in South Korea and Russia seem to get along fine without much help from online dating however, with just 7 and 4 percent of singles saying they were using such services.

Top 3 Couple Tracker Apps for Android & iPhone to Stay Undetectable
If you've decided that a partner tracker is the right option for you, here are three of our favorite apps that are currently available.
mSpy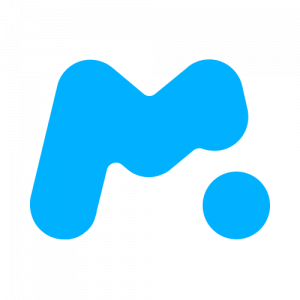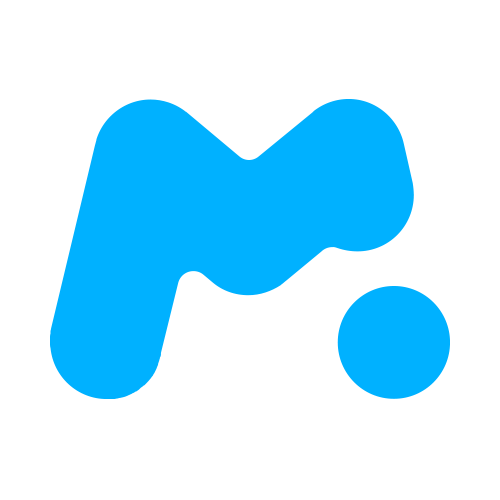 Our top choice is mSpy, a couple tracker originally created for parents and children. This app is well-designed, 100% undetectable, and easy to use. Whatever your reasons for using a couple tracker, mSpy is sure to give you what you need.
The modern technology used in mSpy can:
Monitor WhatsApp, Snapchat, Facebook, Instagram, and more
Access call logs
Log keypad in real-time
Access photos and videos
Track internet usage
Real-time GPS tracking
MSpy comes at an affordable price and operates as a subscription. At just $29.99 a month, you will have ongoing access to all of the above features. Once you've subscribed, you'll receive instructions via email that will tell you how to install the software onto your partner's phone. As soon as it's installed, you're ready to start tracking!
The great thing about mSpy is that it's a brilliant way to rebuild trust and understanding between you and your partner. Because this app is designed for two consenting parties, you can explain to your partner why you want to track her phone. Explain that you are struggling with toxic thoughts about her fidelity. Hopefully, she will understand and will willingly allow you to track her phone activity.
MSpy is a reliable app that offers 24/7 multi-language support, so you won't have to worry about the software glitching or failing at the key moment. With a 95% customer satisfaction rating, it's easy to see why mSpy is a leader in the couple tracking industry.
MobileSpy
MobileSpy is another option that makes it easy to monitor your partner's smartphone use in real-time. With MobileSpy, your partner will need to allow the software to be set up on her phone. If she wants to prove her innocence, suggest using this app.
Features include:
Monitor social media
GPS live location
Keylogger
Address Book
SMS
Media Files
With MobileSpy, a notification will remind your partner that she is being monitored. You will have access to recent text messages, phone calls, and locations. A graph chart will show you exactly how often your partner calls each number. You'll also be able to access your partner's emails, media, and more.
MobileSpy is a wonderful app to use to build trust in your relationship. Hopefully, after using the app for a few weeks, your trust will have returned, and you'll no longer need to track your partner's phone usage.
SpyBubble
The couple app SpyBubble uses cloud-based technology for its spy software. The software is compatible with Windows, Mac, and Android phones. This app is good if you need to spy on your partner's phone without being detected as it specializes in stealth mode.
Features include:
Phone call recordings
Screenshot capabilities
SMS, email, and social media monitoring
Remotely activate camera to take photos
There are pros and cons to this app. While SpyBubble's technology is very advanced, this app is pretty invasive. Not only can you spy on your partner in stealth mode, you can also compile evidence to prove that she has been lying. While your girlfriend may understand that you wanted to check up on her live GPS location, she won't appreciate you taking secret photos of her from her own phone.
Conclusion
If you start to have suspicions about your girlfriend's fidelity, it will become almost impossible to get rid of them. Your brain will become clouded with images and ideas about what your girlfriend is up to. To find out the truth once and for all, try using a couple tracker app. This way, you'll know exactly what is going on.
Check out "To catch a cheater app"
After you know the truth, it's up to you to decide how you'll deal with the new information. Try to have an open and honest conversation with your partner. Let them explain their side of the story. You may find that communication can resolve the conflict between you. However, if the relationship truly is broken, at least you will have saved yourself some time and some pride.
FAQs about Couple Trackers
Can I track my partner's phone free?
While some couple trackers do offer free trials, most of the reliable apps do cost a small amount of money. Remember, you're paying for an important service. If the app fails you or is easy to find, you won't be able to track your partner successfully. That's why we recommend using a tracker that does have a subscription fee. This way, you're guaranteed to receive a high-quality service.
Are couple trackers safe?
Using a couple tracker won't harm your phone or your partner's phone. Plus, if you use a reliable app, you won't be in any danger of being discovered unless you want to be.
Will my girlfriend ever find out I used a couple tracker?
The only way your girlfriend will find out about the app is if you tell her, or if she agrees to it in the first place. The best couple tracker apps never alert the user that the tracker is being used. This way, your partner will never need to learn that you broke her trust. Instead, she can have the opportunity to prove her fidelity to you.
Can I get in trouble for using a couple tracker?
Most couple trackers are legal to use because they involve the consent of the person being tracked. If your partner has absolutely no knowledge of the app, you may find yourself getting into legal trouble if you get caught. Be sure to check that your app of choice is fully certified and legal before you pay for any subscriptions.
What should I look for in a good couple tracker?
A good tracking app should have lots of advanced features. Ideally, you will be able to see your partner's phone screen in real time. Our favorite tracking apps know how to present data from your partner's phone in a logical, digestible way. You should be able to view the past month's data in graph form. This way, you'll be able to assess how many calls and texts have been made and who they've involved.
Modern tracking apps should always have access to social media apps. Most communication takes place on WhatsApp or Instagram, with SMS being a thing of the past. By having access to your partner's social media, you'll be guaranteed to miss nothing.
CellSpyAustralia receives a commission when you buy through our links.